You support people.
We support you.
The ECINS Foundation
The ECINS Foundation aims to help social entrepreneurs, charities, organisations and teams, evidence that what they are doing improves peoples lives including the working lives of their staff, provides positive social and financial returns on investment and enables proof of concept projects to become mainstream.

WE BELIEVE
That everyone deserves a chance
WE BELIEVE
That we are all in this together
WE BELIEVE
That giving people the right tools can empower them to lead healthy, productive lives
WE BELIEVE
In playing a part in changing society for the better
WE BELIEVE
That alone, our resources are not enough, but together we can make a real difference
About Us
ECINS aren't your ordinary software company. We are a not-for-profit social enterprise looking to create a better society by encouraging a smarter, more collaborative way of working across the public and third sectors.
We don't believe in pigeon-holing people or keeping good ideas to ourselves. Our aim is to help people learn from each other and develop more compassionate attitudes through preventative and positive person-centred interventions.
For more than 20 years we've been working alongside practitioners to create systems that solve real problems. More than 16,000 practitioners across the United Kingdom use ECINS, making it the most widely used collaborative case management system in the UK. With hubs in Australia, New York and the UK, and a growing list of clients across the world, ECINS is setting a new benchmark for early intervention and collaborative work practices.
How we work
The challenges vulnerable people face are diverse. We are a not-for-profit foundation who believes in impact investment. We support charities, social entrepreneurs and organisations that are helping people live safer, more productive and more connected lives. We have created the ECINS Foundation to help these organisations in the way we know how.
Our process always begins by listening and learning. From there we come to understand the pressings problems you are passionate about that are getting too little attention.
Then we consider whether we can make a meaningful difference from our experience and expertise.
So what does this help look like?
The support we provide is different for every business. It might be: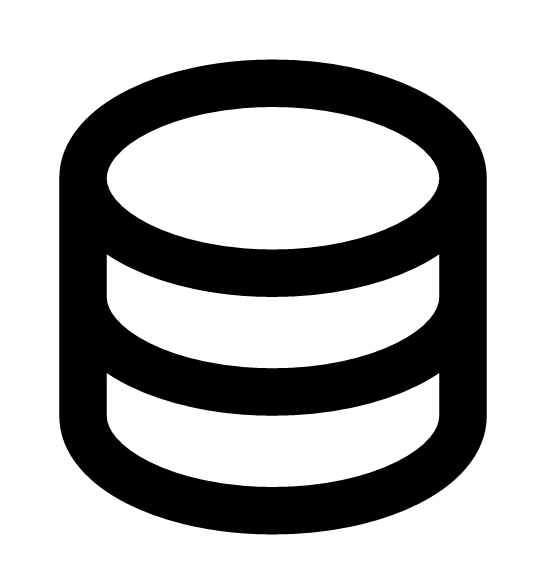 helping you generate the high quality data you need to prove your effectiveness to funding bodies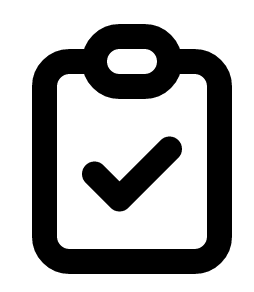 creating a bespoke technological solution at no extra cost that allows you to produce the exact outcome you are wanting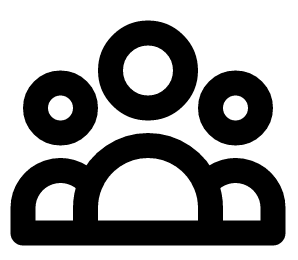 giving you free access to our products so you can improve your efficiency and help more people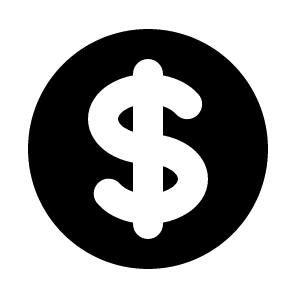 helping you put together a business case so you can win that grant
All of our support processes have emerged through identifying how we can help and where we can have the greatest impact.
Who we work with
Over the years we have had the privilege of working alongside many amazing organisations who are tackling really complicated social problems from lots of interesting angles. Their areas of interest may be diverse, but they are all playing their part in reducing inequality and creating a better society for all.
These organisations often exist on the smell of an oily rag, relying on the huge hearts and hard work of the people at their core. Many times we have seen smaller organisations fail to win the funding they need to keep going, simply because the administrative burden of proving the positive impact of the work they are doing is too much to take on.
Some of the projects we have helped:
The Aboriginal Males Healing Centre


The Aboriginal Males Healing Centre (AMHC) is both a physical location and a service delivery centre located within the lands of the Nyiyaparli/Martu, in Newman, Western Australia. The centre has been operating from the Parnpajinya Aboriginal Community since 2011, working to address family violence.
Click to read more
What does it do?
The broad objectives of the centre is to deal with domestic violence in a cultural context, taking perpetrators out of the correctional services system and returning the healed person to their families and communities. This approach has direct macro benefits in cultural, social, economic and political realms.
The AMHC offers a secure residential healing centre for perpetrators of family and domestic violence and a holistic outreach healing service with a focus on prevention and early intervention. Controlled by Aboriginal people, the AMHC gives Aboriginal perpetrators an opportunity to remain on Country, reconnect with their Culture, heal over an extended period of time and participate in on-site training and development programs, including land rehabilitation and landscaping.
Healing in an aboriginal context
Key to the healing process is the opportunity to reconnect to country and return to Aboriginal Culture and Lore. The land on which the healing takes place is situated on an important Aboriginal men's ceremonial path, with many sites of cultural significance located within and around it. Being On-Country allows these men to repair, restore and rehabilitate as well as redress personal and family damage, while they also have a chance to heal the land on which they dwell.

Violence Against Women and Girls Support Program


Brent is a borough of London. The Violence Against Women and Girls (VAWG) support program it rolled out was part of a comprehensive program across London to step up enforcement against offenders while improving the service provided to victims ensuring that every woman and girl who needs support can access it.
Click to read more
Why is this service crucial?
An assessment into the nature and extent of violence against women and girls in London, it was found that:
on average, 11 women and girls were raped or sexually assaulted in each of the 32 boroughs of London every week
Domestic abuse accounts for a tenth of all crime reports to the Met.
74 per cent of female respondents told us they worried about their safety some or all of the time.
What does VAWG mean?
Violence against women and girls (VAWG) is a term which includes domestic abuse, as well as issues such as stalking and harassment, sexual assault and rape, honour-based abuse, forced marriage, female genital mutilation, trafficking, prostitution and child sexual exploitation.
What areas are being targeted?
a wide-ranging effort to improve safety in public spaces at all times of day and night
a new Women's Night Safety Charter to tackle unwanted sexual behaviour on the transport network
a new campaign to tackle attitudes of everyday sexism and misogyny
working with partners across London to gain accreditation to the UN Women's Safer Cities and Safe Public Spaces initiative
work to encourage positive attitudes, behaviours and healthy relationships amongst children and young people with specialist advocates in schools and pupil referral units, Safer Schools Officers and a whole school prevention pilot in Croydon
supporting a good work standard and addressing the #MeToo phenomenon to ensure abuse is not tolerated in the workplace
ECINS and Brent working together
While offering more support to women and girls was the goal of the program, the reality of having to handle more referrals without extra staff was something the Brent team was struggling with. To help them manage their extra workload, without putting more strain on their team, ECINS donated the referral module and set up the online form so those needing support were able to enter their details directly into the system. No middle man needed.
Birmingham Family Connect


Many families need support from more than one professional. Family Connect in Birmingham have taken a collaborative and connecting approach to this problem. Instead of acting as a referrer to early help options, they now connect and work together with a wide range of services to support families, build relationships and take care of the needs of all family members.
Click to read more
We have supported them in this process by funding the process of creating easy-to-use forms that allow them to capture the information they need to provide support to a child, young person or a family.
These are the forms they we built for them to use:
Family Connect Form – for Professionals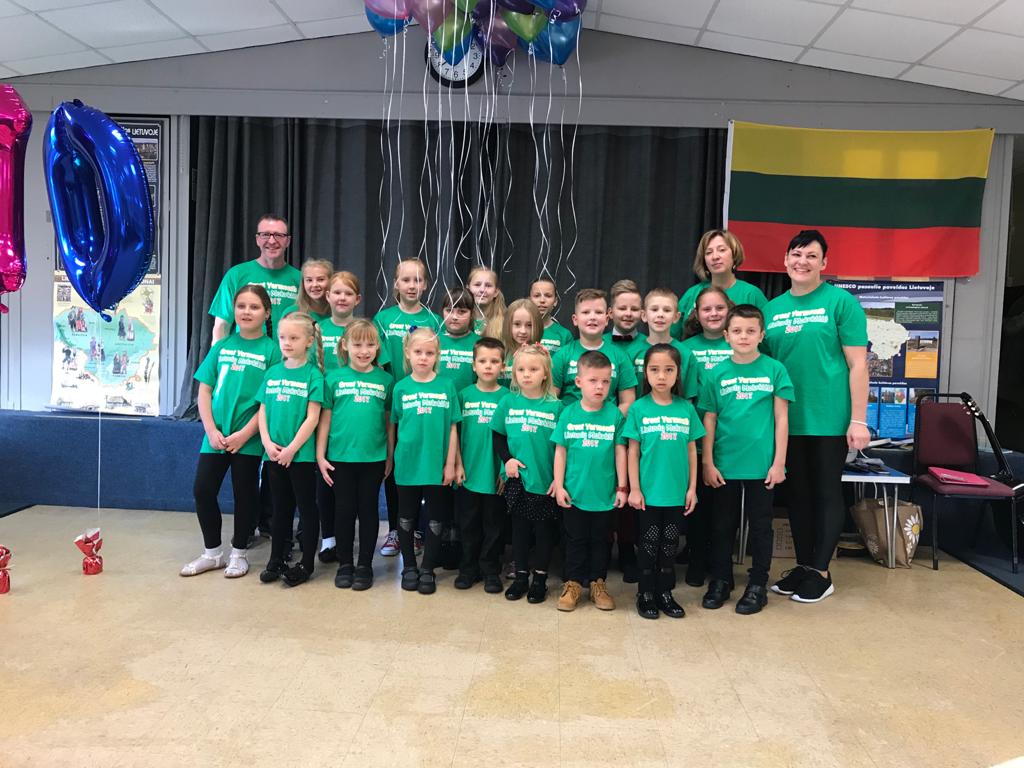 Great Yarmouth Lithuanian School


Lithuanians have been one of the largest groups of immigrants to move to Britain in the past decades. Many have decided to settle in the seaside town of Great Yarmouth in Norfolk.
Click to read more
Lithuanians have been one of the largest groups of immigrants to move to Britain in the past decades. Many have decided to settle in the seaside town of Great Yarmouth in Norfolk.
But it was in Gary Pettengell's former life walking the beat as a police officer (before becoming ECINS CEO), that he realised that very few people spoke their language, which left the community isolated and largely unsupported by the surrounding community.
As someone who always looks for ways to make things better, Gary began by teaching himself some Lithuanian so he could better engage with the people he was nodding to on the street. Not long after, he decided to set up a Lithuanian school to help ensure the Lithuanian community retains its language and culture.
For his actions he achieved the extraordinary feat of being named Person of the Year in the former Soviet state for his efforts in helping its immigrants feel at home in the Norfolk town.
Tiny Life


TinyLife is Northern Ireland's premature and vulnerable baby charity helping to provide support services both in the Neonatal Unit and in the community. For more than 30 years they have provided a range of family support services, funded medical research, developed informative publications and influenced thinking around the care of premature babies.